Sindrella's Potions (TALP)
5/16 Updates: The fearsome note
---
BUG SQUASHING
The "note" in this game has continued to haunt me, presenting endless tiny bugs. Which I tell you are NOW SQUASHED FOR GOOD. (Which I've said before...🪲)
Squished the bug in which you could go past the guard to... nowhere! Oops!
The old woman was getting ahead of herself, thinking she had her potion already.
The hint system got stuck on giving the potion to the woodsman if you gave it to him in a specific manner.
Thank you to Dee Cooke and Garry Francis for telling me about all of these! Many more little bugs to be fixed, I'm sure, now that Garry has played the game 😁.
GRAPHICS
A few graphics have been added (below) and a few updated (not shown) to include more details. My graphics production really slowed down recently with my toddler getting an ear infection and stomach bug.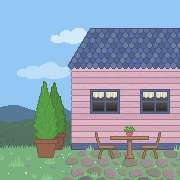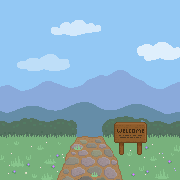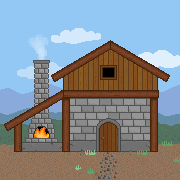 Files
Sindrellas_Potions_0_1_4.html
Play in browser
May 17, 2022