Sindrella's Potions (TALP)
5/4 Updates: Graphics and Bugs
---
HINT SYSTEM
Added several hints for finding the lost ring.
BUGS
Fixed a bug that kept you from being able to take the note found in Sindrella's room.
Fixed a bug that prevented you from putting on the ball gown if you weren't already wearing the simple dress.
GRAPHICS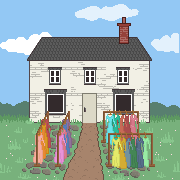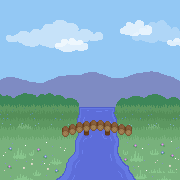 The seamstress now has a house, and the bridge is now a bridge!
Files
Sindrellas_Potions_0_0_8.html
Play in browser
May 05, 2022